Secure Access Service Edge
SASE
SaaS Network Security, Delivered in the Cloud
Market Evolution
The Future of Network Security is in the Cloud
Evolution Of Network Security
Past: Consolidation of Perimeter into Firewall
Reduced number of physical egress points, resulting in fewer appliance deployment opportunities ​
Led to creation of next-gen-firewalls (NGFW) with integrated IDS / IPS, malware protection, advanced threat protection, URL filtering, content blocking, etc.​
Industry impact
Industry incumbents attacked market with robust NGFW offerings
Present: Shift of Perimeter to the Cloud
Movement away from traditional perimeters 

due to increasing 

adoption of cloud-based / 

hybrid cloud architectures 

​

Transformational infrastructure shift 

leading to 

exponential increase in 

bandwidth of 

encrypted traffic

​

$20B+ appliance market

(1)

 presents massive 

opportunity for disruption from the cloud

​
Industry impact
Rise of cloud-first entrants​
Leading security vendors making notable strategic acquisitions to capitalize on cloud movement​
Future: Shift Inspection Engines to the Cloud
Digital business requires access to applications and services from anywhere, at anytime
More users, devices, applications, services and data located outside of an enterprise than inside
Complexity, latency and the need to decrypt and inspect encrypted traffic increases demand for consolidation of networking and security-as-a-service capabilities into a cloud-delivered Secure Access Service Edge ("SASE")
Need for a worldwide fabric / mesh of network & network security capabilities
Industry impact
enables the most comprehensive, unified implementation of SASE in the market today
Competitors will need to either internally develop or acquire to fill significant gaps in their portfolio to enable a true SASE architecture​
Network Paradigm Shift Is "Ahead Of The Curve"
Users Go Mobile
Desktops change to laptops and users are no longer in the network perimeter.
Encrypted Traffic
Unencrypted traffic shifts to encrypted HTTPS traffic due to mobility.
Cloud Applications and Files
Applications move from servers to SaaS, and data & files move to online storage & access.
Bandwidth Explosion
Increased bandwidth usage due to remote users accessing remote cloud data needed for productivity.
Security Moves to Cloud
Data Center network security moves to the cloud where the users, applications, and data live.
Cloud-Native & Containerized Security Architecture
Secure Internet Access On Any Device, On Any Network,
From Any Location, On Any Cloud

Any Service

Any cloud
Containerized architecture allows microservices to concurrently run across multiple clouds / data centers
Any engine
Single-pass scanning, elastically scales horizontally across any cloud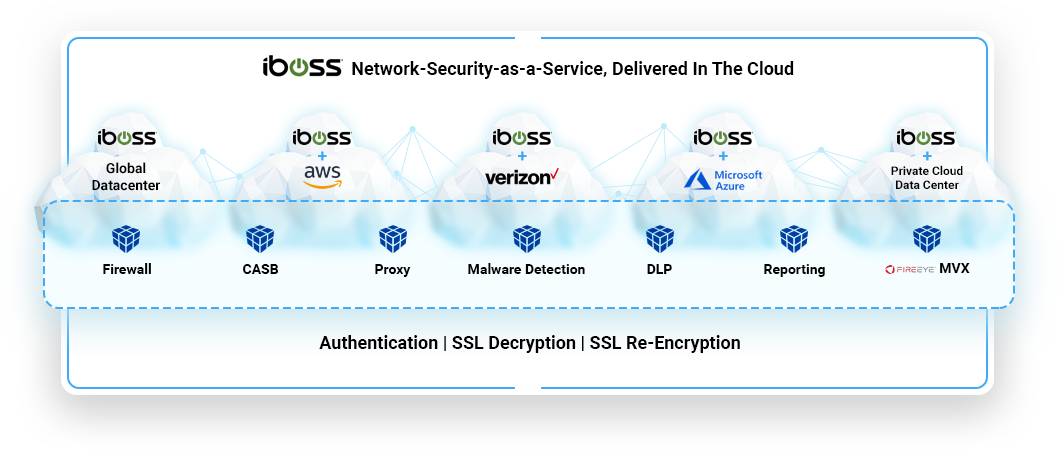 Any Network

Any Device

Secure Access Service Edge (SASE)
The Convergence and Inversion of Network & Security Architectures
Enterprise demand for SASE capabilities in a cloud-based platform, will redefine enterprise network and network security architectures, ultimately reshaping the competitive landscape.
According to Gartner® by 2025, at least 60% of enterprises will have explicit strategies and timelines for SASE adoption encompassing user, branch and edge access, up from 10% in 2020.*
*Gartner, "2021 Strategic Roadmap for SASE Convergence," Neil MacDonald, Nat Smith, Lawrence Orans, Joe Skorupa, March 25, 2021.
GARTNER is registered trademark and service mark of Gartner, Inc. and/or its affiliates in the U.S. and internationally and is used herein with permission. All rights reserved.
Secures Internet Access On Any Device, From Any Location, In The Cloud​
SASE Benefits & Uses
Reduction in
Complexity & Cost
Enable New Digital
Business Scenarios
Improvement in
Performance / Latency
Ease of Use /
Transparency for Users
Improved Security
Increased Effectiveness Of Network
& Network Security Staff
Enable Zero Trust
Network Access
Low Operational
Overhead
Centralized Policy With
Local Enforcement
Implementing The SASE Model With Ease
Global Cloud Footprint
Global cloud security footprint ensures close gateway capacity for fast cloud connections
Security Follows the User
and Device
Achieve lower latency, faster speeds, and increased productivity by bringing network security to the user instead of forcing traffic through datacenter-hosted security appliances
Designed for Compliance
GDPR achieved through configurable cloud zones and containerization
Eliminate Network Security Appliances
Results in a sustainable path for a cloud-first future
Eliminates Data Backhaul
Reduces unnecessary load on MPLS and SD-WAN branch office connections by splitting cloud traffic directly to cloud security
Containerized Cloud Architecture
Migrate all features found in network security appliances to a Security as a Service model delivered in the cloud
Enables The Most Comprehensive Implementation
Of Gartner SASE Model In The Market​
Network + Network Security Capabilities:
iboss' expertise covers the majority of services within the SASE model
Results in vendor consolidation ​
Customers can build on top of iboss as a foundational platform for their security stack​
Hardware-Independent:
Security-as-a-Service delivered in the cloud with a full software stack​
Single, multi-tenant cloud platform ​
Built on a horizontally & automatically scaling containerized / microservices architecture​
Comprehensive SASE Implementation:
Partners with top platforms for built-in integrations​
Partners with SD-WAN and other best-of-breed providers to address needs of hybrid-cloud customers​
Experience the Power of Zero Trust: Replace Your Legacy VPN, Proxy Appliances, and VDI with iboss