Recognized by Industry Experts
as the Leading Cybersecurity
Cloud Gateway Platform
Industry veterans and independent test labs repeatedly recognize the iboss cloud platform is the world's leading cybersecurity cloud gateway platform. And it's easy to see why. With its patented containerized cloud design, the iboss cloud is the only platform that can easily deliver 100% of all features and capabilities found in traditional on-prem security appliances in the cloud. This provides fast and secure connections on any device, from any location. See some of their reviews of the iboss cloud platform below.
Miercom Certified Secure
"100% protection against advanced evasive techniques, advanced persistent threats, backdoor malware, remote access trojans and particularly ransomware – a costly malware affecting networks today."
"99% average malware security efficacy, 22 PERCENT HIGHER THAN THE AVERAGE GATEWAY TESTED WITH MIERCOM TO DATE"
"One of the BEST cloud security gateways we have tested to date And we've tested them all."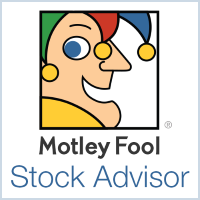 Motley Fool Stock Advisor
"Rather than hardware-based security that only takes care of the office, cloud web gateways dwell in the cloud and thus follow users' devices, scrubbing and encrypting data in transit to and from the data center to ensure compromised information never makes it to the end user."
"In fact, that's part of the reason for iboss' success to date. It integrates with Microsoft's Office 365 and Azure, and the company has a partnership with Verizon in which the telecom giant licenses iboss for one of its own security offerings."
"That's why the new cloud offering FireEye and iboss are making available is so important. According to the joint press release: "The solution combines FireEye industry-leading detection with iboss natively built cloud architecture. As a result, advanced threat protection can follow users and devices wherever they go, giving organizations peace of mind regarding the security of their data."
"The Elite 80 JMP report notes, "iboss's SaaS solution significantly reduces management costs and offers a faster, more distributed alternative to previous on-premise gateways."
Gary S. Miliefsky, Publisher
Cyber Defense Magazine
"Cyber Defense Magazine spent six months searching the globe to find the most innovative and cutting-edge cybersecurity companies for our Cyber Defense 2018 Global Awards," said Gary S. Miliefsky, Publisher, Cyber Defense Magazine. "iboss won this award for Leader Cloud Security because it is an innovator on a mission to help stop breaches and get one step ahead of the next threat, proactively."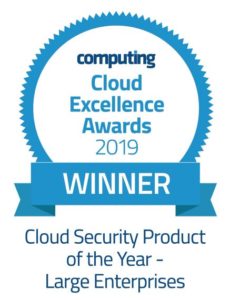 Maria Jimenez, Chief Nominations Officer
Business Intelligence Group
"iboss is at the forefront of the cloud helping to drive practical innovations in the cloud," said Maria Jimenez, Chief Nominations Officer of Business Intelligence Group. "The cloud is now part of the fabric of our personal and professional lives and we are thrilled that our volunteer judges were able to help promote all of these innovative services, organizations and executives."
James Johnson, managing director
CyberSecurity Breakthrough
"iboss is building "breakthrough" solutions with tools that are built for the future of cybersecurity," said James Johnson, managing director, CyberSecurity Breakthrough. "iboss's containerized cloud architecture are delivering secure Internet access on any device, from any location, in the cloud. This approach is exactly what today's security landscape needs and we are thrilled to recognize the Company as a 2019 CyberSecurity Breakthrough Award winner."