Native Chromebook Support
Extend security and compliance across Chromebooks regardless of location
Chromebook popularity has grown due to a variety of reasons, including cost. Chromebooks are now the most popular mobile device used in education. While they are powerful devices, securing and filtering Chromebooks can be cumbersome and commonly requires the purchase of a separate niche filtering solution to secure them. The iboss cloud partnership with Google allows the platform to extend security and filtering across Chromebooks seamlessly via a single platform with unified reporting regardless if the users are on or off the organization's network.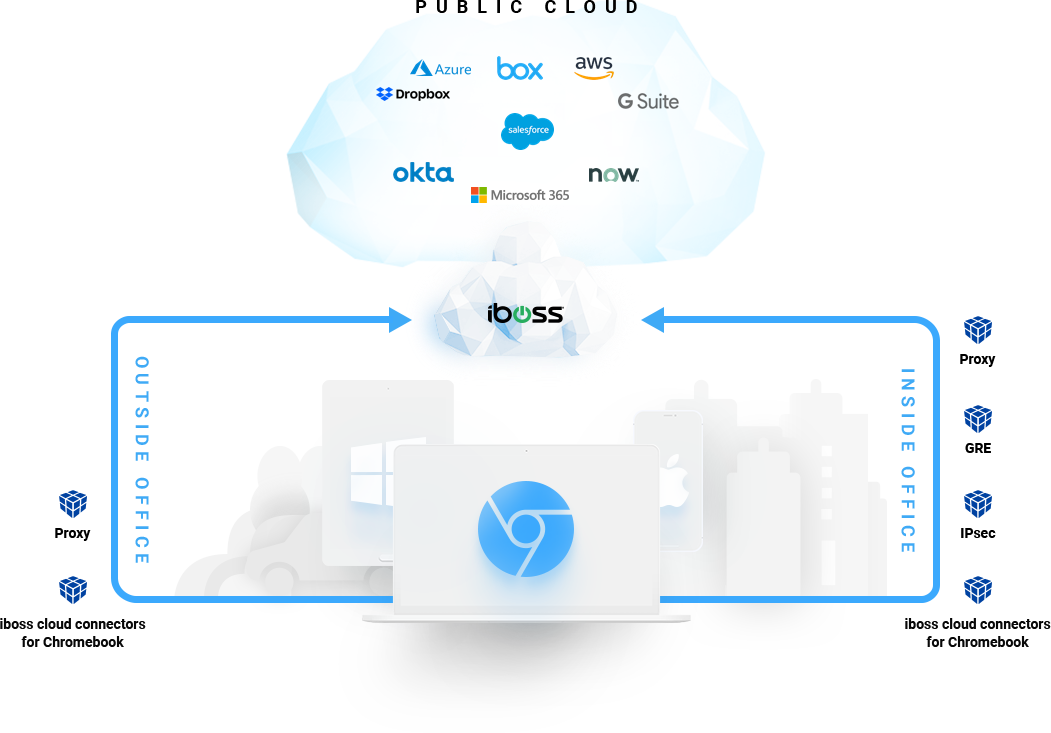 Secure Chromebooks via the cloud in minutes using a single platform
The iboss cloud can seamlessly secure Chromebooks using the iboss cloud for Chromebook cloud connector. The iboss cloud for Chromebook cloud connector connects Chromebooks to the iboss cloud so that all cloud security capabilities are extended across Chromebook devices. This includes advanced web filtering and malware defense capabilities. This goes the beyond the basic web filtering features typically available in niche Chromebook web filtering products. With the iboss cloud, the extensive security, filtering and malware defense capabilities are complimented by robust reporting which includes detailed logs and drill down reports. All capabilities extend to Chromebooks on or off the organization's network as iboss cloud protects devices in the cloud.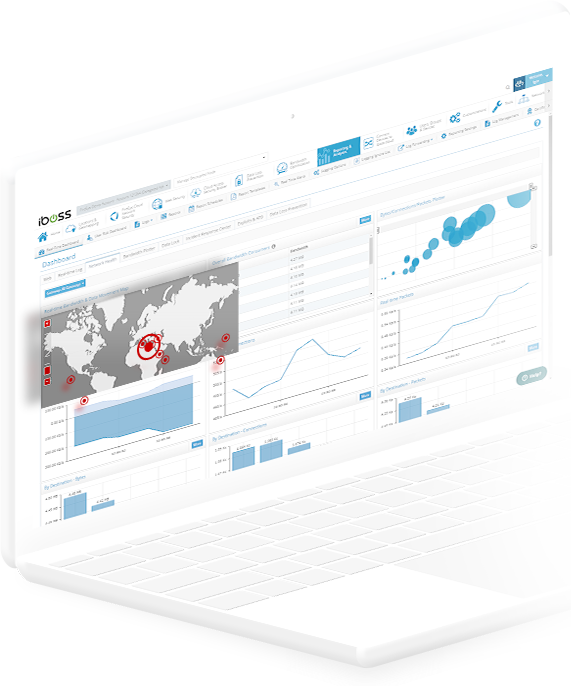 Provide consistent security, filtering policies and unified reporting for users on Chromebooks or any other type of device
Since the iboss cloud can secure virtually any type of device, the same policies and protection are applied across all devices within the organization. This provides a consistent experience for users regardless of the device being used. This ensures that users always receive a consistent and dynamic policy that is user-based whether they are working on a Chromebook or any other device within the organization. This results in a consistent user experience regardless of the device used.
Eliminate the need to purchase a separate niche solution to secure Chromebooks
IT labor costs and reduced IT staff have already strained the limited technology resources within organizations. The increase in cloud adoption has also increased the burden on staff as the need to manage new platforms requires time and resources. The iboss cloud, which includes advanced support for Chromebooks, reduces IT labor costs by eliminating the time needed to manage a separate niche product that can only provide basic filtering for Chromebook devices. This allows IT staff to operate more efficiently, saving time and money.
Buy Now
The iboss cloud can secure user Internet access on any device, from any location, in the cloud. Best of all, you can start using it immediately to protect your users instantly.
What you get
In the cloud Internet security
Advanced Internet malware protection that follows users
Advanced cloud and SaaS controls
Web filtering and compliance controls
Internet security for in-office users without appliances
Branch office Internet security without data backhaul
And a lot more…
Contact Us
Get in touch with a technical specialist
for a live demo.
North America Sales:
877-742-6832 X1
Contact local distributor or:
[email protected]
International Sales:
858-568-7051 X1
Contact local distributor or:
[email protected]
EMEIA Sales:
+44 20 3884 0360
Contact local distributor or:
[email protected]